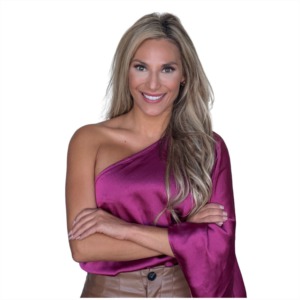 You Don't Need Just Another Agent; You Need A Partner
Establishing my services on the foundations of integrity and passion, I'm a respected real estate agent committed to raising the bar for my clients as they take on the competitive Coastal Bend market. Driven to help others unlock their own version of success, I hold an extensive background involving the local buying, selling, and property investing processes along with the art of aggressive marketing executions. Even more, enjoy leveraging my dynamicity as both a professional and 22-year Coastal Bend resident to ensure my clients feel nothing but confident as they spearhead this new, exciting, and frequently intimidating chapter of their lives.  
Born with real estate in my blood and an innate passion for helping others in large ways, it inevitably became the catalyst for me to pursue the mutually-rewarding field of real estate. With this as my base, I soon upheld quick recognition for my 'outside of the box' methods and over-the-top approaches that guarantee to make even the impossible deals possible. But more notably, have become admired among new/repeat clients for my resourceful network, compassionate yet fierce ambiance, track record for going beyond just the sale, and ultimately for my unmatched devotion towards not just meeting expectations, but exceeding them every time.
 Overall, nothing makes me happier than delivering my clients the concierge service and results they deserve. I'm passionate about accentuating the Coastal Bend real estate experience and demonstrate that by not just being a top-performing agent, but also a lifelong friend and mentor– empowering clients with unbiased insights so they can make premium decisions for themselves and their futures. That, in conjunction with my vigorous negotiating skills and reputation for treating every client like a best friend, is what can solidify your confidence that your own real estate journey with me will be nothing shy of productive, positive, and above all else, successful.